Machu Picchu Visit from Aguas Calientes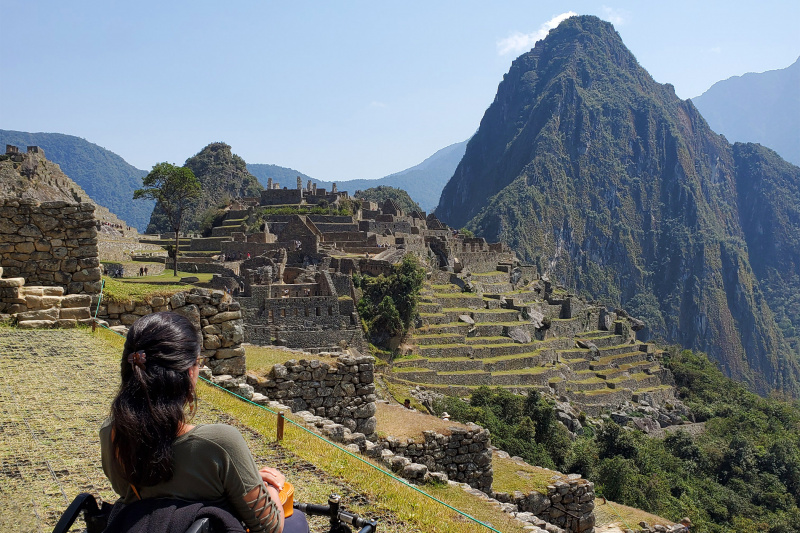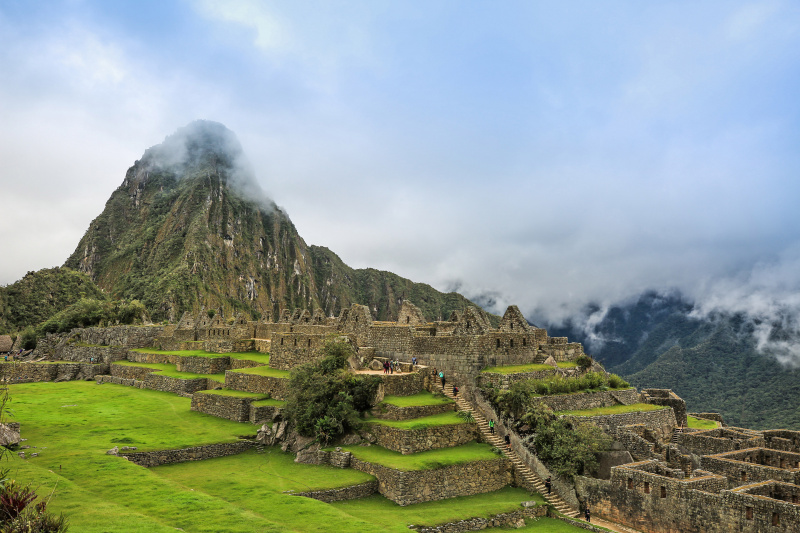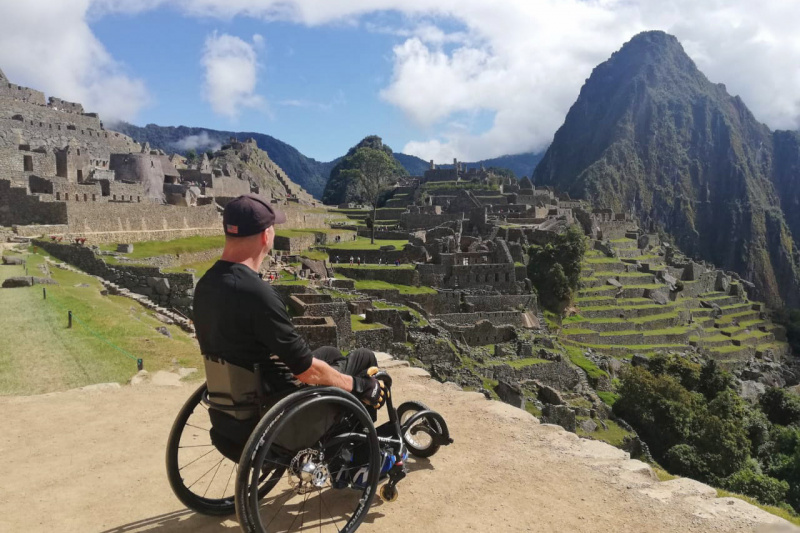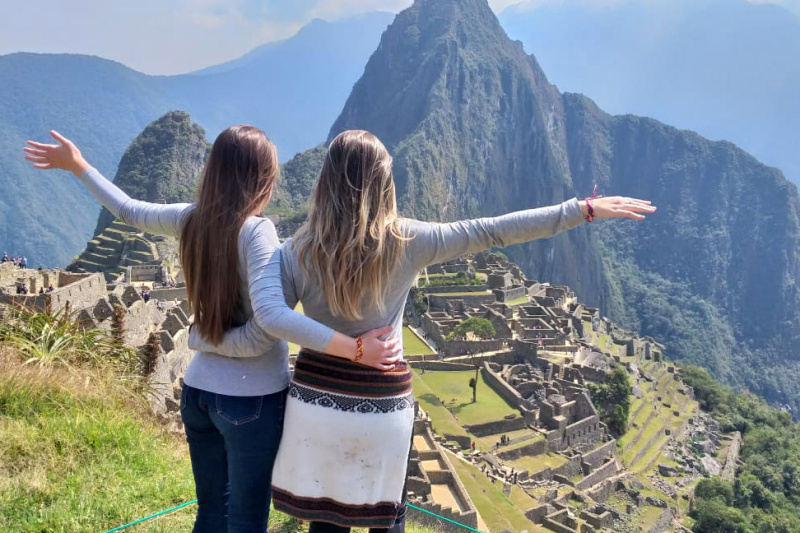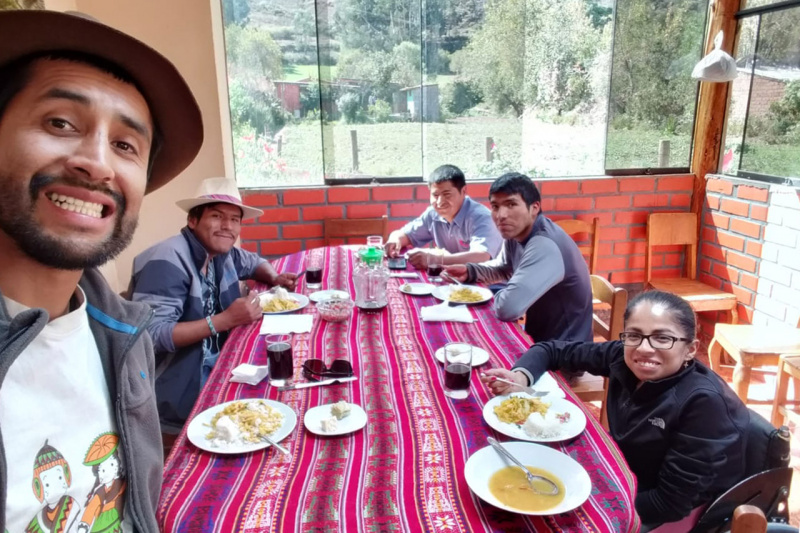 Experience description
An obligatory stop on your trip to Peru, accessible Machu Picchu shows you the history of ancient Inca civilization.

You will be picked up at your hotel or train station in Aguas Calientes, the town at Machu Picchu's base, and take a shared bus to Machu Picchu. Guid...An obligatory stop on your trip to Peru, accessible Machu Picchu shows you the history of ancient Inca civilization.

You will be picked up at your hotel or train station in Aguas Calientes, the town at Machu Picchu's base, and take a shared bus to Machu Picchu. Guides will assist you with transfers to the vehicle if necessary. You will arrive at de citadel and get ready to explore.
At Machu Picchu, you will be guided by experienced staff trained in assisting people with disabilities. Take pictures, but don't forget to experience the moment and marvel at the cultivation terraces, a typical Incan agricultural structure. If you need to rest or stop to use the bathroom, there will be several accessible facilities on your way. With the option of using a Lomo 360 accessory for your wheelchair, exploring this World's Wonder will be an experience to remember.

After you arrive in Aguas Calientes, you will be taken to your hotel or train station
Accessibility. What to expect?
Assistance

Guides / staff members have been trained by Wheel the World to provide assistance to people with disabilities during the activity

Guides / staff members have experience assisting people with disabilities

Guides / staff members will be available to assist

Transportation

Transportation is not wheelchair accessible but assistance will be provided for transfers

Bathrooms

Accessible bathroom available in only one stop of the activity

Places

Few accessibility measures are in place and assistance is needed for the full experience

There are pathways with rocks, stones, or other terrain that makes them difficult to access

Equipment

Adaptive equipment is included and can be used independently or assisted
Starting point: You will be picked up from your hotel or train station

Flexible

Bus station to Machu Picchu

10 minutes

End point: You will be droped off at your hotel

Flexible
From $375 USD / per person
*Price based on 2 travelers
Keeping you safe during COVID-19
Cleaning measures

Enhanced cleaning protocol

Safety measures

Local authorities safety protocols followed by all staff members

Social distancing measures

Social distancing measures in place
Adaptive equipment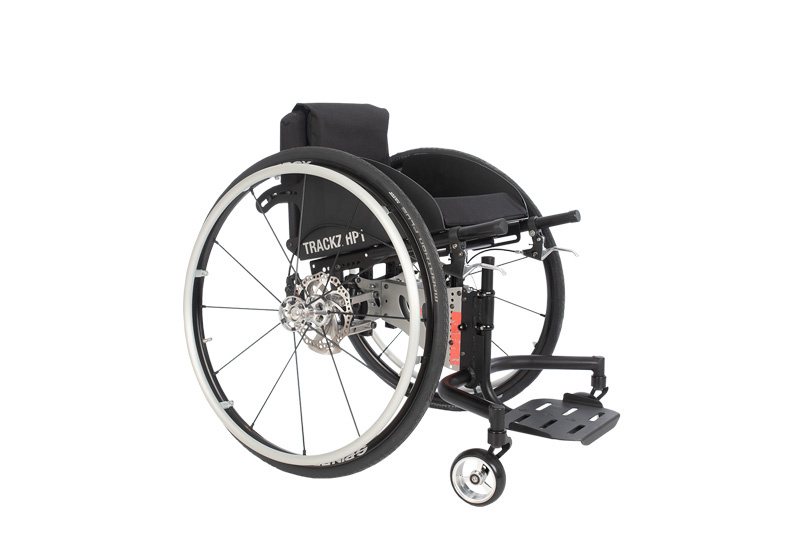 Trackz Mobility
Important information
The same price applies to all travelers. Please select the number of travelers with and without disabilities when booking on our website.

Please note that the price featured is the lowest price available based on 2 people traveling. Please get in touch with our travel experts to know what rates apply for your traveling dates / number of participants.

This trip can be arranged for customers traveling by themselves. Assistants and trained guides will be hired to assist and help out with the logistics needed.

Spoken language(s): Spanish, English, French

Travel insurance is not included but an appropriate insurance based on your personal needs is highly recommended.

This tour is not recommended for travelers using a power wheelchair.

Travelers must be willing to self-transfer manually or be helped to do so, in order to take part in this tour.
Policies
Cancellation and modification policies differ depending on the chosen activities. Please click here to check out the policies that apply to your selection.